Student Spotlight
Jaclyn "Jackie" Newell is a 2015 graduate of the Illinois PSM Food Science and Human Nutrition program.  She earned her undergraduate degree in Chemistry from Trinity University in San Antonio, Texas.  Jackie's internship was with Schreiber Foods, where she worked as a research and development intern in the processed cheese group. She is now a research and development food product development technologist II at Beachbody in El Segundo, California, where she works with their Shakeology line. She states, "the hardest part of my job as a product developer is working cross-functionally with sourcing and manufacturing. The PSM business coursework helped me prepare for these teams because I have a foundational understanding of project management and supply chain processes." She also credits the program for teaching her how to relate to people that come from different backgrounds, whether that be a difference of major or culture.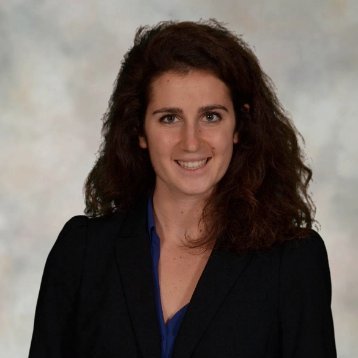 Jaclyn "Jackie" Newell
Class of '15
Student Spotlight
Madeline (Koch) Meyer is a 2014 graduate of the Illinois PSM Food Science & Human Nutrition program.  She earned her undergraduate degree in Integrative Biology at the University of Illinois.  Madeline's internship was with Abbott Laboratories in regulatory affairs, working with a new medical device.  She now is a Manager, Regulatory Affairs for ICU Medical, a medical technology company.  Madeline encourages students to "take advantage of resources on campus; the career fairs, open houses, and career centers are great ways to learn about opportunities and meet potential employers."
Madeline (Koch) Meyer
Class of '14
Student Spotlight
Donald Chan is a 2013 graduate of the Food Science and Human Nutrition PSM program.  He obtained his undergraduate degree in Food Science from the University of Illinois.  Donald chose the Illinois PSM because he wanted to pursue further education in Food Science with industrial applications in mind.  The focus on the workplace, rather than pure classwork or research, is what convinced him to enroll.  He also states that the PSM "provided me with multiple opportunities and connections to potential employers, which is how I got my internship at Eli Lilly."  He is currently employed by Smithfield Farmland in Kentucky where he is an Associate Quality Assurance Specialist.  
Donald Chan
Class of '13
Student Spotlight
Albert Pangestan was in the inaugural cohort of Illinois PSM students, earning an M.S. degree in Food Science and Human Nutrition in 2010. He completed his Illinois PSM internship at The Dannon Company in Texas. During his internship, Albert decided that business, especially finance, was a better career option for him.  Albert advises all current and potential students to "find an internship that mimics what you want to do, and do it early.  The experience might change your future goals."  Upon graduation, Albert began working as an associate at PT Principia Management Group, a private equity investment firm.  He has since taken an Associate Director position at Istana Group, one of the largest property developers in Indonesia.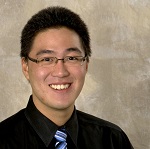 Albert Pangestan
Class of '10