Advance your career in just 18 months
with no formal research and thesis.
Whether you are interested in a career using plants or biomass for bioenergy, processing food products, or industrial biotechnology, the Illinois Professional Science Master's in bioprocessing and bioenergy integrates science and business to prepare students for careers on the cutting edge of multidisciplinary technology.
You will have the opportunity to learn from world-renowned scientists and researchers working to develop new technologies inside the state-of-the-art Integrated Bioprocessing Research Laboratory (IBRL). The IBRL is prepared to lead the way in bioenergy and bioprocessing research and education. The facility provides students with hands-on experience in pilot plant processing, analytical lab work, while working side-by-side with industry clients and partners.
The bioprocessing and bioenergy program is a perfect fit for students who want to
harness the potential of bio-based products and energy (biofuels, electricity, biogas, etc.) to create new technologies and effect change
build upon decades of research and genetic improvements to agricultural crops and microbes to develop and refine comprehensive bioprocesses
gain an understanding of the environmental, ecological, political, and societal implications of bioprocessing and bioenergy
AN ADVANCED CAREER
As bioprocessing and bioenergy technologies grow, so do bioprocessing and bioenergy career opportunities. Potential career paths include:
Bioprocessing Feedstock Development
Biorefinery Management
Business Analytics
Green Chemical Development
Marketing Specialist
Technical Sales
Policy and Law
Product and Process Analysis
Research and Development
and more!
Companies Our Students Work With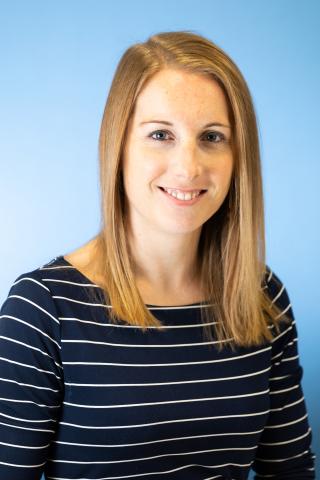 Meet your Advisor
Dr. Beth Conerty
Dr. Beth Conerty is the Assistant Director for Business Development for the Integrated Bioprocessing Research Laboratory (IBRL) and began advising the Bioprocessing and Bioenergy program in the Fall of 2018. She works to grow relationships with industry and helps bring projects into the IBRL facility. Beth earned her Bachelor's in Chemistry and M.S. in Bioenergy from the University of Illinois. She has a doctorate in Energy Science and Engineering from the University of Tennessee and Oak Ridge National Lab. Her work in the BioEnergy Sciences Center focused on genetically engineering non-model microorganisms for better biofuel and bioproduct production from lignocellulosic feedstocks. Previously, Beth was the Program Lead for Entrepreneurial Support and Development at Oak Ridge National Lab where she helped technical startup companies access the national lab resources. for better biofuel and bioproduct production from lignocellulosic feedstocks. 
TAILOR YOUR DEGREE TO YOUR PROFESSIONAL GOALS
If you choose the bioprocessing and bioenergy PSM, you can tailor courses to your professional goals.  Students have the opportunity to learn concepts such as
Growth and development of biomass feedstocks
Designing and optimizing an ethanol production facility
Converting biomass into biochemicals
Upstream and downstream procedures of fermentation
SCIENCE + BUSINESS SETS YOU APART
In addition to the science curriculum, you'll take a series of integrated business courses, plus professional development seminars each semester and a required internship. See brochure for more details.
By the end of your program, you will be able to
Design a comprehensive marketing strategy
Manage the flow of products and services
Execute project plans within time and budget
Understand and discuss regulatory policies
Assess financial risks, statements, valuation, and capital budgets
Examine organizational behavior, structures, effectiveness, and more!
For additional information or to discuss your learning and career objectives, contact Dr. Beth Conerty, major advisor for bioprocessing and bioenergy, at bconerty@illinois.edu or (217) 300-4543.
Student Spotlight
John Buns was in the inaugural cohort of the Illinois PSM students, earning his M.S. degree in Bioenergy in 2010.  His educational background was in molecular and cellular biology, earning his undergraduate degree from Northern Arizona University.  John chose the Illinois PSM because he "really enjoyed practical application rather than theory during his undergraduate experience and wanted to enter a more industry-focused program." His internship centered on biomass densification (pellets) with the Dudley Smith Farm and the Agricultural and Biological Engineering department at Illinois.  He highly recommends that students "take advantage of the program and everything Illinois has to offer, from the student organizations to the prestigious professors."  John now works in Technical Sales for DuPont Industrial Biosciences and serves on the Illinois PSM Advisory Board.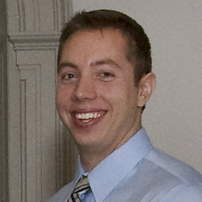 John Buns
Class of '10
Select as many of the Illinois PSM programs you are interested in and we'll keep you updated on admissions, events, and other information based on your interests.